Clothing & Footwear
The best shoes in 2023
---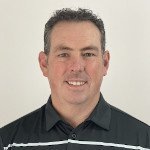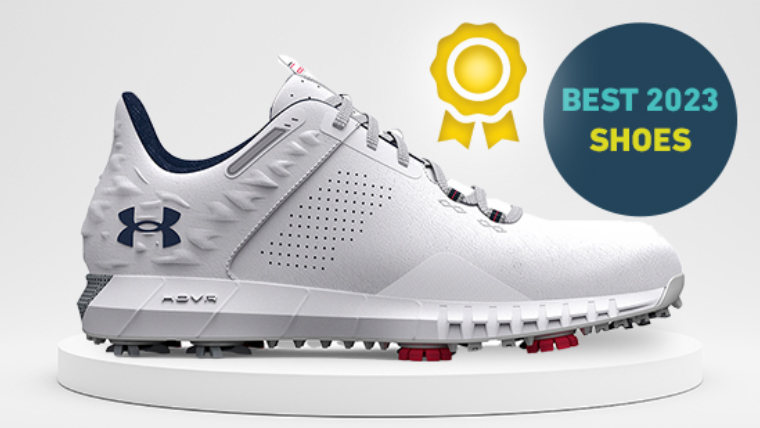 With the kickoff to the season just around the corner, we can't wait to head out and enjoy the sunshine. Of course, a big part of being prepared for golf is making sure our equipment is just how we like it, and what's more important than wearing the kind of shoes that really speak to you and make you feel good when you're playing golf?
Picture the coming days: It's nearing the best time of the year, the sun is out, flowers are blooming, and there's more time in the day to play golf. With the turn of a new season beginning, you deserve a new change to your game too, so why not spruce up your wardrobe?
Getting yourself a new golf shoe will be a breath of fresh air and you'll be playing down the fairway with a spring in your step. We have lots of new shoes landing in the pro shop in the near future and we can't wait for you to take them in.
What should you look for in a golf shoe?
As with all shoes, they need to have that comfort factor so they feel snug and familiar when we slip them on. We also need shoes that will keep us protected from the elements when it's wet underfoot so a soggy sock doesn't dampen our fun on the course.
Once we've considered the fundamentals it's important that they look good too. Looking stylish will tap into that feel-good confidence boost that comes when we're playing well and we just know we'll ace the next shot. Read on to explore some excellent golf shoes to consider if you're after a new pair.
Our shoes that are on the way have all these factors covered and will have you falling in love with being on the course all over again. Here are some fantastic new releases from Under Armour that we'll be stocking this year.
Charged Phantom SL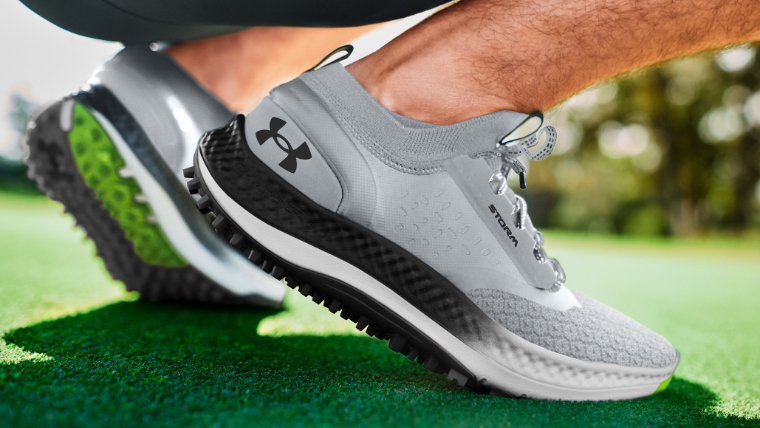 Keep yourself energised the entire game with the Charged Phantom SL from Under Armour. This shoe has two dazzling colour variations and both the white/navy and blue/black flavours really catch the eye. The shoe doesn't only look great, it performs where you need it to too. It's durable yet also lightweight. The knit upper feels fresh and breathable against your feet while the midsole has moulded foam that reacts responsively to any applied pressure from your feet. You'll also get excellent traction when walking across grass, sand, and other terrain thanks to the Spikeless outsole. If you want a dependable golf shoe to make you go-to over the summer, the Charged Phantom SL is a top choice.
UA Glide 2 SL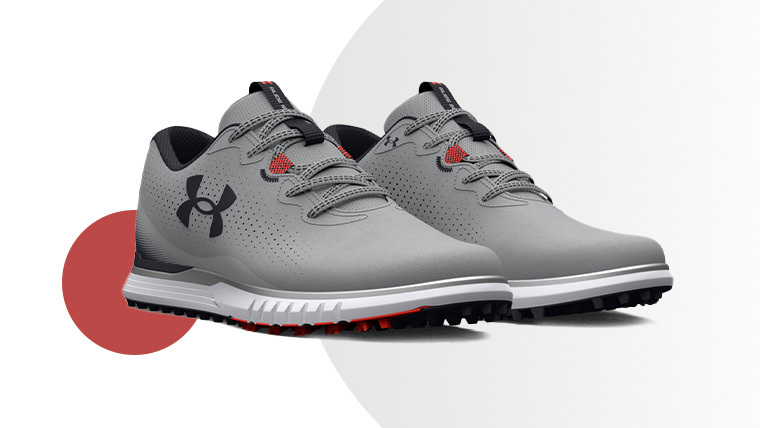 The Under Armour Glide shoes proved so popular that they're back and even better the second time round. Upon first impressions, you just know that these shoes are going to be good for your feet. The exterior of the shoe and upper features a breathable air-hole design to keep a constant air flow to your feet and help reduce fatigue. The midsole has been carefully constructed to cushion your every step, and provide the ultimate support whether you're walking or standing and swinging a club. Building on the tried-and-tested features of the Glide SL, these shoes will help you reach the golf performance you're after.
HOVR Drive 2 Wide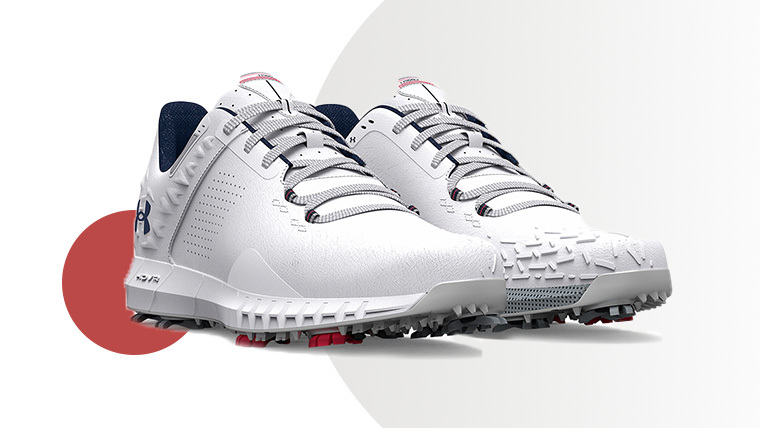 As the name might suggest, these shoes are packed with so much lightweight cushioning you may as well be hovering. The underfoot support in these shoes helps the natural movement of the foot during your swing and eliminates any stress when turning your feet. On the sole of the shoe, the low profile spikes lockdown any horizontal traction when you're addressing the ball so you won't slip during your swing. You'll have a firm base with each step as the heel section is anatomically designed to adapt to the contours of your foot. If you want a sturdy, well ventilated shoe that has a sharp design, the HOVR Drive 2 Wide is the one for you.
While we know all of these shoes will keep you feeling and looking great on the course, sometimes it can be tricky finding the exact one that really speaks to you. Visit us and we'll walk you through your options. We're always on-hand to help you with all things golf related so pop by and we'll be happy to offer you our professional advice.