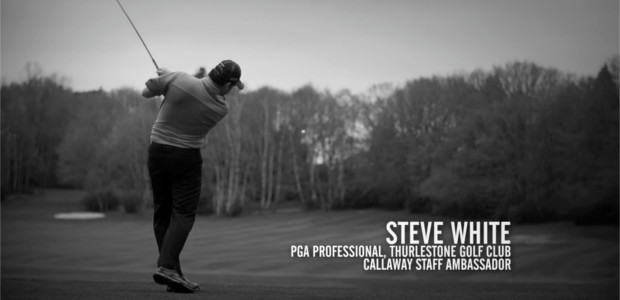 My coaching ethos is based on every player having sound fundamentals and clarity of their own goals.

A Year Of Golf Tuition - £499
This is based on a mix of individual 40 minute lessons on all aspects of your game including lessons on the course over the period of 12 months.
The aim with this package is to create steady but structured improvement working on different aspects of the game at different times of the season. Please ask for the Terms and Conditions on this programme.
The Ultimate Thurlestone Game Improvement Programme - £195.00
This package starts with a 4 hole consultation lesson, we then Follow up with a package of 3 individual 40 minute lessons based on structured improvement and finally ends with 9 Holes of on course tuition. A great package covering as many or as little topics as suits!
18 Holes Of On Course Tuition - £150.00
Take to the golf course with a PGA professional and learn many aspects
of the game, begin to understand course management, shot making and
tricks and tips to save shot after shot!
9 Holes Of On Course Tuition - £100.00
A shorter version of the above, we can also look at technique and
Decision making as well as advise on types of shot to play.
4 Holes Of On Course Tuition - £50.00
This lesson would usually be a prequel to a package of lessons, This
Format offers me the chance to see you in action and is
the best way to form a lesson plan for improvement.
6 Lesson Package - £175.00
A great package for the player that is serious about improvement

3 Lesson Package - £100.00
This Package can be tailored to individual needs, whether it be a
fault fixing exercise or sharpening the short game

Individual 30 Minute Lesson (adult) - £35.00

Individual 30 Minute Lesson (junior) - £25.00

Shared 40 Minute Lesson - £50.00
Why not share, this is a great lesson for 2 people who are beginning
Or would like a brush up on their skills before a golf day or Holiday etc...

Group Lessons

Prices are available upon application
Steve White-- 'Adding technique to your style'

Get into Golf- Groups
Our Golf Professional Team have designed a 'pathway' to help you start and improve your golfing Skills here at Thurlestone Golf Club.
It doesn't matter if you are a beginner or a regular golfer we can cater for golfers of all skill levels.
Please call us in the Proshop on 01548 560715 to find out when the next Get into Golf Group sessions are planned.
Beginners- From £30 per Person
Throughout the year we run beginners lessons either individually or in Groups. Each course will run for 6 weeks and will cover the basics including set up and swing building, long game, short game and putting. You will also experience playing on the golf course. All the equipment will be provided. This is the perfect way to trial golf for the first time.


Improvers- From £30 per Person
These lessons will follow on and complement our successful beginners' lessons. We will revisit the long game, short game and putting but in much more detail.
Your new found skills will then be put to the test on the course learning some basic rules and etiquette.


---
Please click here to book a lesson