Golf coaching is all about you and what you want to get out of your game. We pride ourselves on being good listeners and aim to provide the best possible professional advice, whilst ensuring each lesson is tailored and enjoyable for the golfer.
" We will add Technique to your Style!"
Why Coaching?
We're passionate about helping you play better golf.
Every golfer enjoys the game more when they're hitting good shots and playing well. This is our mission for you.
Think back to your last few rounds and try to pinpoint an area that cost you shots…
Maybe, you had too many three-putts as a result of poor distance control? Or did you miss too many fairways to the right meaning you had to chip out sideways? It could be that you play well in practice rounds with your friends but struggle to replicate that in competitions?
Through our experiences in the game and our PGA education, we appreciate that every golfer is different. That's why we offer a range of lessons and packages to suit everyone.
Lessons will cover:
Golf Fundamentals
Swing Basics
Short Game
Long Game
Course Management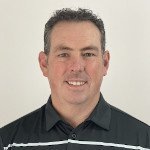 Steve White - Head PGA Professional (AAT) Qualified
---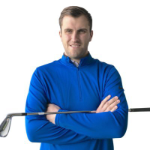 Jack Wallace - PGA Professional
Class AA PGA Professional, Club Fitter & Custom Fitting Expert, Junior Academy Coach
---
I was very impressed with the service I received when seeking to replace my irons. I was able to try a range of options in your indoor facility, and the advice on the right manufacturer to suit my game was supplemented by a lesson to help iron out a few basic issues with my swing. It's now up to me to practice what I've been told and I'm sure that the new equipment and adjusted swing will help me to enjoy my golf even more in 2021.
Malcolm Gloster - Club Member
As a single-figure player stricken by shanking last year, I am hugely grateful to Jack Wallace, one of the professionals at Thurlestone Golf Club. He cured my problem in two lessons, giving me a clear picture of what needed changing in my swing and giving much needed encouragement. My confidence on the course returned and I went on to win three competitions before the lockdown, having my handicap cut to 6.2. I would recommend Jack as a teacher to anyone.
John Davie (hcp 6) - Club Member
The first word that springs to mind when I think about Steve and Jack in the Thurlestone GC pro shop is trust. I feel they have my best golf interests at heart and they are not interested in making a quick sale to boost profits. How refreshing. I trust them for kit and I know first hand they make lessons stimulating, challenging and fun for young and old alike. The holistic approach is greatly appreciated.
Julian Mack - Club Member
Whenever I have been in the shop I have been met with utmost courtesy and professionalism. I can always find or be directed to what I want and it is a pleasure to go in.
Sheila George (hcp 32) - Club Member